---
More information:
I am an experienced Danish amateur photographer working with different photographic themes, including model photography.

I have been working with model photography since 1985, and I only shoot with female models. The photos here at my website shows my current image style and different themes I am working with.

Always on location
I always shoot on location, as I find this most interesting. Due to the ever changing and unpredictable Danish weather conditions I usually shoot indoor, most often at hotel rooms.

Natural light only
I use available light only, as this gives a more autentic mood in the images than if I use hard flashlight.

Because of this I don't work with model photography in the winter half of the year, when there is only sufficiant light in the middle of the day, when hotel rooms are not available.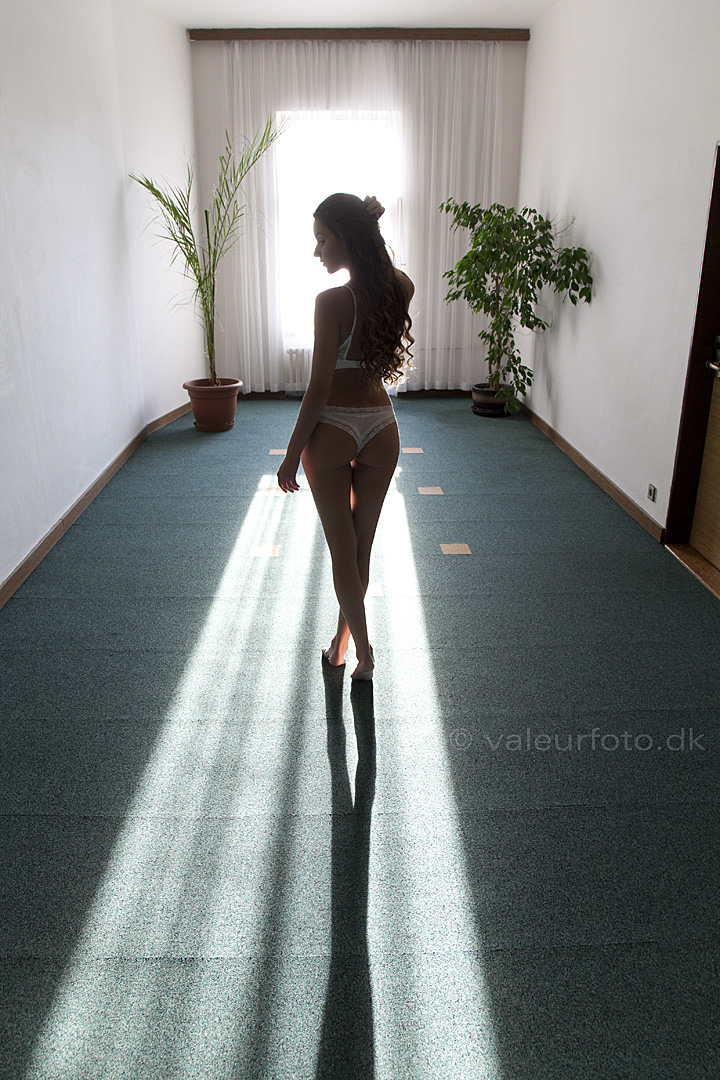 Model: Lucy V
Editing
I do all editing myself, as the editing is today an important part of a photographers personal style.

Though model photography is not reportage photography I never modify my model's physical proportions when I edit. I want to show my model's real, true beauty.

Additional information
I am time to time working with model video recording and editing.

When I do not shoot models I like a lot to shoot birdlife.

Kamera5
I am a member of the photo group Kamera5, founded by me back in 1989.

Time to time we arrange photo exhibitions together, and we have a common Kamera5 website.

Profiles at the Internet
I have profiles with images at: